Lincoln MKC Concept
The MKC, which will share a platform with the Ford Escape, probably will reach showrooms late this year.
DETROIT_AUTO_SHOW_113009998_PH_1_1.jpg
DETROIT_AUTO_SHOW_113009998_PH_1_0.jpg
DETROIT_AUTO_SHOW_113009998_PH_1_0.jpg
DETROIT_AUTO_SHOW_113009998_PH_2_0.jpg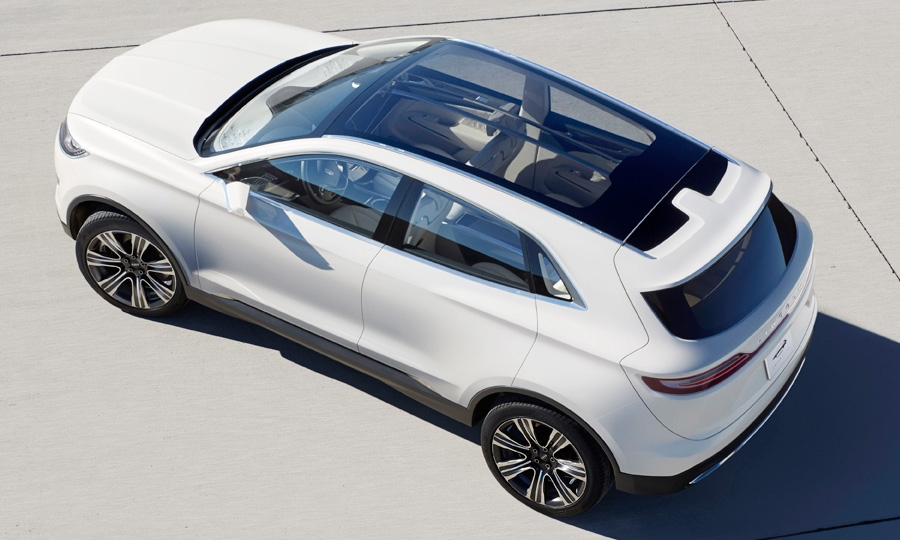 DETROIT_AUTO_SHOW_113009998_PH_3_0.jpg
DETROIT_AUTO_SHOW_113009998_PH_4_0.jpg
DETROIT_AUTO_SHOW_113009998_PH_5_0.jpg
DETROIT_AUTO_SHOW_113009998_PH_6_0.jpg
DETROIT_AUTO_SHOW_113009998_PH_7_0.jpg
The production version of MKC is expected to shown at the New York auto show in March. It will feature some technology that the Escape doesn't have, including Lincoln Drive Control, a system that manages the engine, transmission, electric power steering, active noise control, traction control and other functions for optimum performance.